---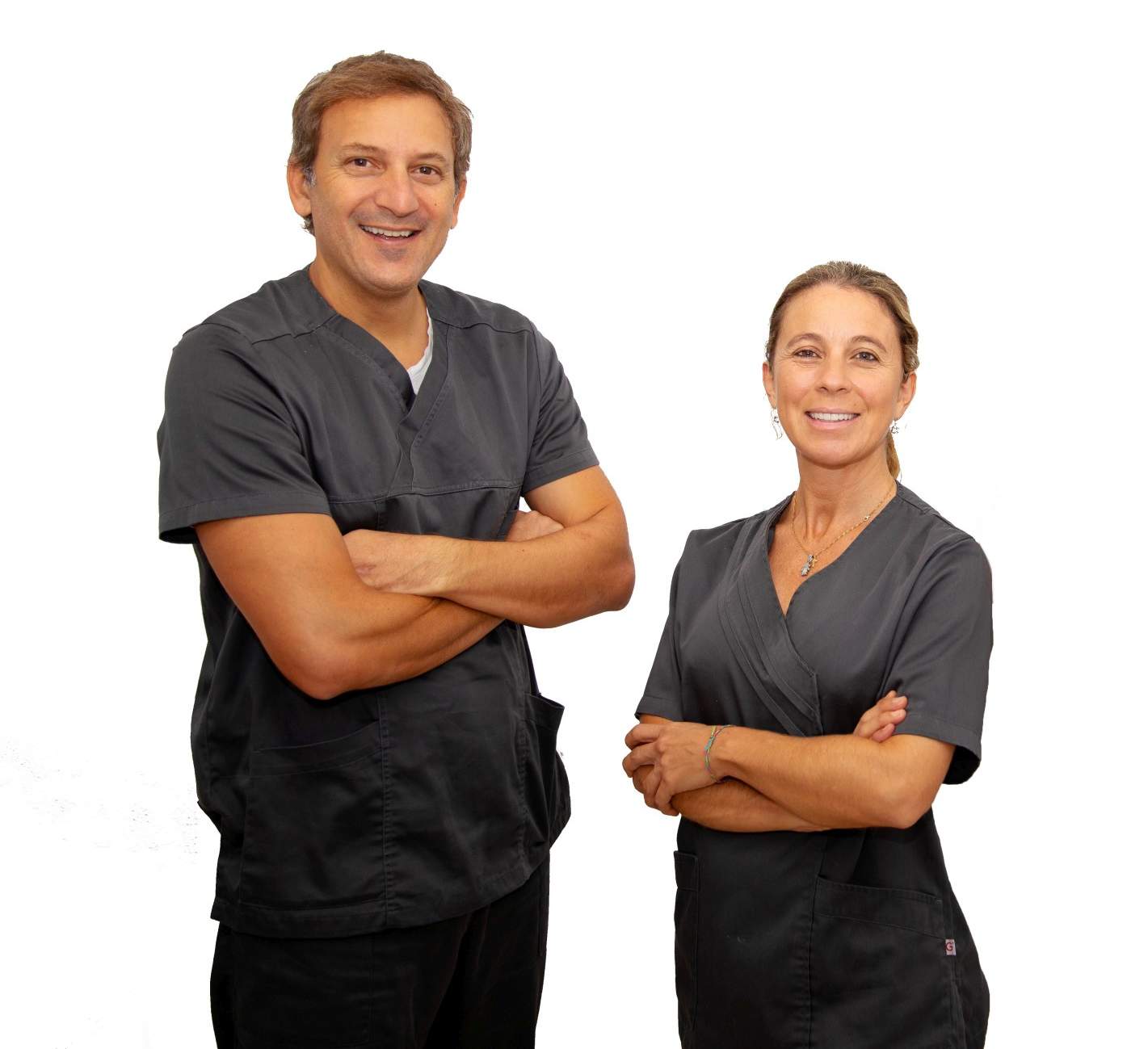 ---
Ruben Dario Gamboa
Collegiate Nº: 040003110
Odontologist 1998. Universidad Nacional de Cordoba.Republica Argentina.
USA, National Board Dental Examinations II. California 2003. The American Dental Association.
Degree in Dentistry. Homologation of title in Universidad de Murcia 2004.
University Specialist in Oral Implantology. Universidad Miguel Hernandez de Elche. 2011,2013.
Postgraduate in Endodontics. Madrid 2007. CE ENDO.
Course periodontal surgery. Continuing Education. Madrid 2010.
SYMPOSIUM BIHORIZONTS, Madrid 2014.
Master's Degree in Dental Aesthetics Previous Sector Veneers Contact Lenses Dr. Zidney Kina. Universidad de Maringa. Brasil .Febrero 2016.
Reconstructive Surgery Course Colegio de Odontologos Castellon. Mayo 2017
Aesthetic Update on Implants Colegio de Odontologos Almeria Julio 2017
---
Romina Tessaro Franconi
Collegiate Nº 03003055
Odontologist.Universidad Nacional de Cordoba.Republica Argentina.2001.
Homologation in Spain. Universidad de Santiago de Compostella.2007.
Integrated Postgraduate Orthodontics and Functional Orthopedics.Ospas Formacion.Madrid 2007.
Continuing Education in Orthodontics. COB ORTHODONTIC S.L Valencia Since 2011.Actually.
Diagnosis and treatment of TMJ disorders.Valencia 2011.
Practical theoretical course MICROIMPLANTS.Alicante 2013.COEA. College of Stomatologists and Odontologists Alicante.
Practical course WHITENING. Barcelona 2013.
Predictable Aesthetics in Previous Sector. AUTRAN DENTAL STUDIO. Murcia,Julio 2013.
Intensive Orthodontic Seminar. LADENT. Dr.Pablo Echarri. Badalona 2013.
Theoretical and practical course MICROFILLER .Valencia November 2013.VarioDerm.
Theoretical and practical course Simplified Lingual Orthodontics.CLO. Ladent.Dr.Pablo Echarri.Madrid 2014.
Clinical Management Course CLEAR ALIGNER.INVISIBLE ORTHODONTICS. Ladent. Dr. Pablo Echarri .Madrid 2014.
Theoretical course AESTHETICS with VENEERS PREVIOUS SECTOR. Murcia 2015.Dr.Ronaldo Hirata.GEMO .Junio2015.
PostGrad Pediatric Dentistry.MIT DENTAL.Dra. Patricia Gaton.Barcelona 2015.2016.
Theoretical and practical course of COMPOSITE INCRUSTATIONS. Dr. Federico Ferraris.
Innovation Center 3M. Madrid.Mayo 2016.
Become active and triumph Course. Advanced Human Development Institute. IDEHA. 2016,2017 .Benidorm.
Basic Course Concepts in Dental Photography. Continuing Education Espinardo.Murcia 2016.DR.Fernando Rey.
Coaching Dental. How to get patient collaboration. SEPA.COEA.Alicante Marzo 2017.